Everything started on February 5 2010, when several friends gathered around an idea of making common partnership. One thing we knew for sure was that the business should have a positive character both for us and for consumers. Thus we came up with an idea of trying out the business that always attracted us in the streets of western countries, in particular the idea of creation of a Photo Booth – a generator of positive emotions. You enter a booth and behind the curtain, alone or with friends are free to express your very emotions and a few seconds later you get a print that makes your mood unforgettable.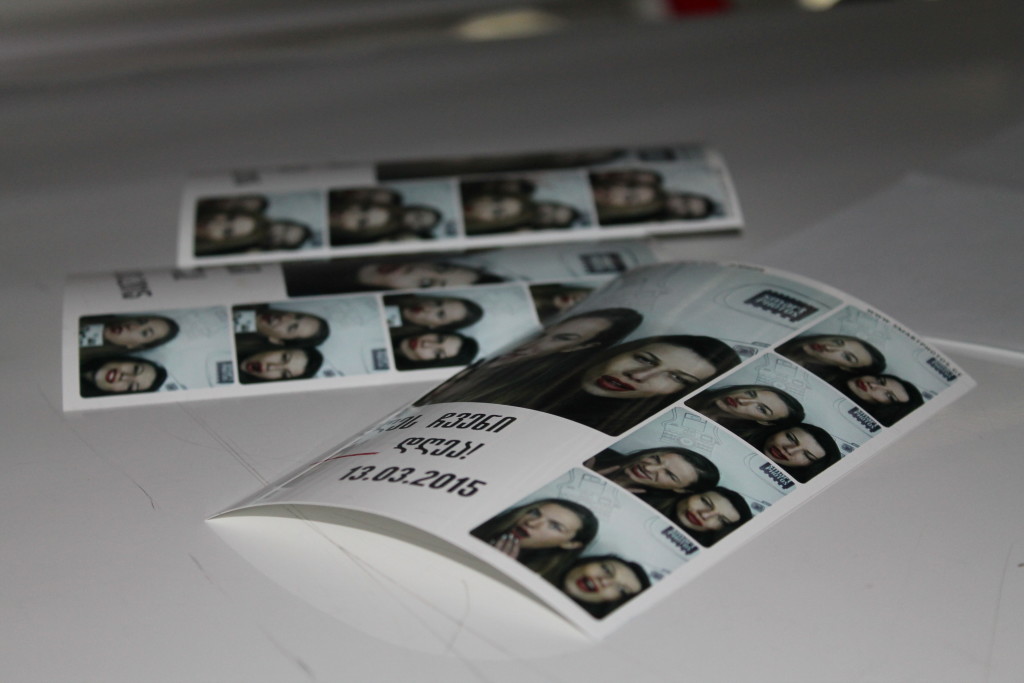 The main challenge we set to ourselves was making a photo booth by our own, instead of importing a ready to go photo booth from abroad. In implementation of the idea all of our surrounded human resources were involved, including our family members. Finally, we got the first Georgian Photo Booth. Over time, number of photo booths increased and now you will meet them not only in Tbilisi, but also in other regions of Georgia.
It didn't took long for Photo Booth to earn a status of positive emotion giver, so hiring them on weddings and other occasions came into place, this led us to launch a Photo Booth Rental service.
In 2011 we presented a unique service – Photo Ad Service. By placing an ad on the photo, you reach your target segment in very original way and get caught in memory for a long time: you chose a photo booth by its location and for quite a little amount of monthly fee you appear on a photo in hands of positively minded people, after in their homes (mostly on the fridge) and finally on the walls of their social network (on each picture printed in our photo booths a unique code is printed, which is the key in downloading the digital versions of the photos from our web site).
Given that the Photo Booth became an incomparable accessory of the parties, we thought of enriching our portfolio by adding one more product for making events more fun and memorable, thus we presented Onsite Printing service, enabling you to hire a mobile printing device right at your event and print all of the photos taken by professional photographers and/or your guests – on photo paper, sticker or fridge magnet.
In 2014 Smart Photos presented 2 new services: Polaprint and Photocopter.
Instantly printed Polaroid tiny sticky prints will add great value to your event as well. This is Polaprint.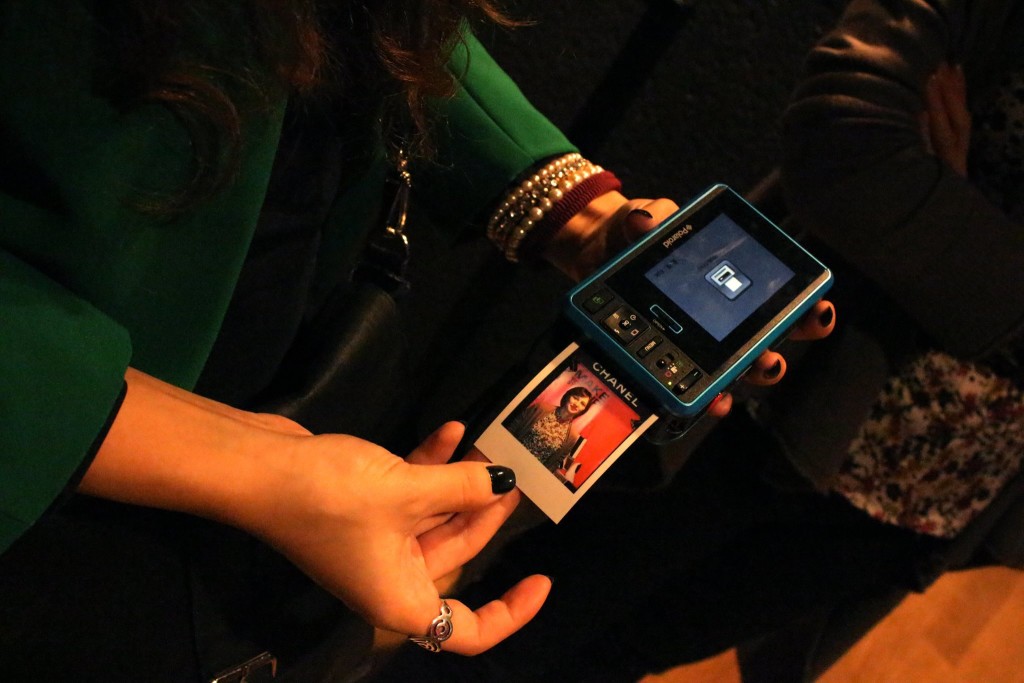 Photocopter is a camera attached to a flying device (drone), which enables to capture your event on photo/video from unusual angles. This is an incomparable solution for open air events, however flying indoors is quite impressive as well.
Recently we launched Hashtag Printer – a machine that prints photos from social network. As soon as you hashtag photo from your Instagram or Twitter account, it will be automatically, in seconds printed from #Printer.
That's how, step-by-step we became a company, that started business for fun (home made Photo Booth) and has gone through a very interesting way and today we are a tea who aims to create and develop innovative products and services in photography and colors your everyday life with great pleasure.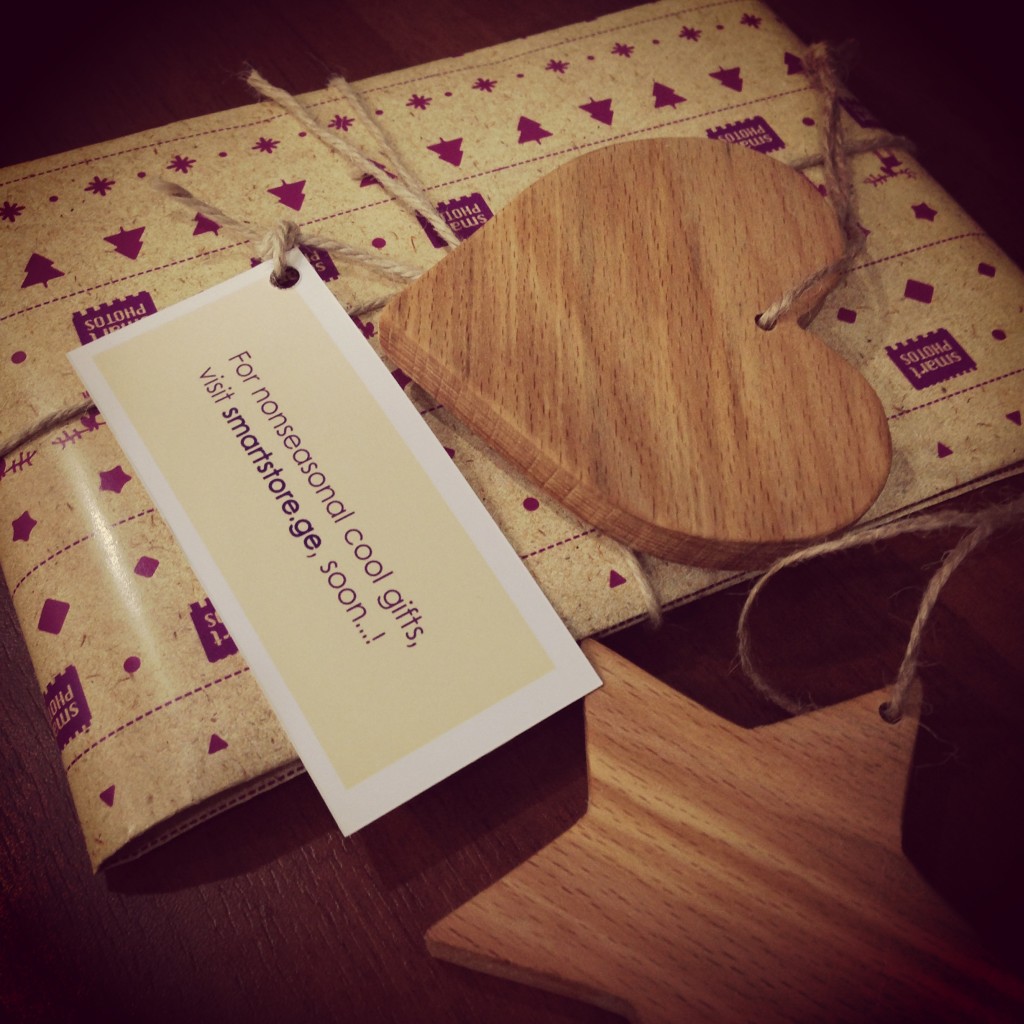 We have participated in several very interesting projects, we would stress out a joint project with TV11 – a hidden camera project, which appeared to be very successful. "Photo ჯიხური"– is a project of TV11 which implies a hidden camera in one of our photo booths, where an agent of the TV channel applied to photo booth customers in the manner of a machine and made fun of them. The project was very joyful and it played very positive role in raising our brand awareness.
Quite often we also arrange some activities and contests in our photo booths as well as on our social media. One of the last and most significant activity was September 23, when we decided to celebrate a Photo Booth Day. Why Photo Booth Day? Because it was never celebrated anywhere and if there is a special day for every phenomenon evoking positive emotions (World Smile Day, National Hug Day) why not a Photo Booth Day, it has the same purpose though.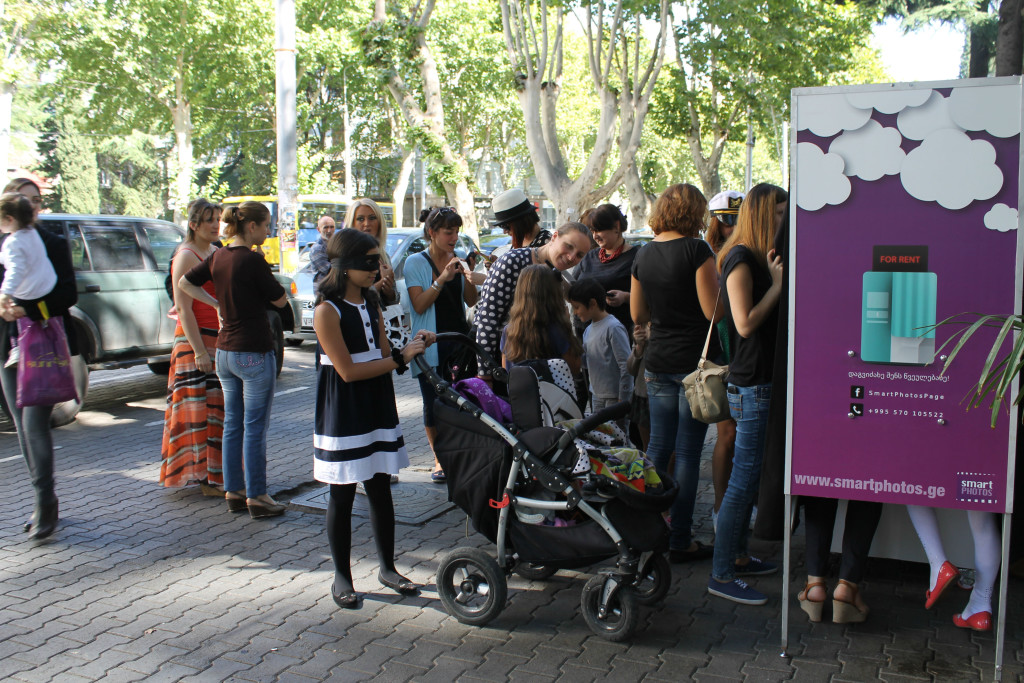 Besides our successful projects, what we are proud of, is that we are completely independent, not having any outside investors, even not engaged in any business incubation or business acceleration programs. Respectively our growth rate is relatively slow, but we want to continue building an awesome company and brand with our own hands, our knowledge and experience and the feedback our dear customers share with us, makes us believe never to change this approach.
If you would like to know us closer, email us welcome@smartphotos.ge, find us on Facebook or on Instagram.
Wish you a positive and successful day,
Smart Photos team.